English I
Welcome to English 1 with Ms. Rymut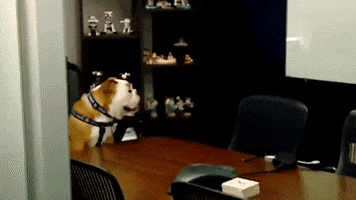 CPS Course Description: The International Baccalaureate Middle Years Programme (MYP) is a philosophy of teaching and an approach to instruction. Students in the MYP explore significant content, develop skills, and deepen conceptual understanding through their engagement with global contexts. Teachers will plan using the MYP objectives and assess using the MYP criteria. This course provides a focus on foundational skills for success in an English Language Arts classroom. Students will build their capacity in the following areas: comprehension, fluency, vocabulary development, word structure analysis, sentence structure and formal essay writing. Additionally, students will focus on becoming strong critical thinkers and communicators. 
English Team Mission Statement: The English team believes wholeheartedly in every students' ability to learn. We nurture our students' potential with teaching approaches that value accountability to equity, meaningful collaboration, engagement in purposeful work, global citizenship, and student voice. Our "classrooms" are safe spaces that foster honorability and allow for students to take intellectual risks and make sense of the world. We believe that being scholarly means we value progress over perfection, and we celebrate all successes. Above all, our supportive team seeks to use our varied experiences and strengths to uplift and equip students by creating a family atmosphere that emphasizes mutual growth, where everyone feels valued and included in the process.

Class Overview:
We will read texts that are relevant, meaningful, and representative of the diverse student body at Amundsen.
We will explore the impact of identity on shaping personal reality, perception, and privilege
We will ALWAYS treat our peers with respect, empathy, and understanding (even and especially when we disagree with them).
We will collaborate and be active in our learning.
We will be advocates for ourselves and our peers.
Everyone is welcome in this classroom.
General Classroom Expectations: 
AHS School Rules:

All school rules are enforced in this classroom, including proper dress and wearing an ID at all times.

Respectful & Open-Minded Attitude:

Treat all students, teachers, staff members, and yourself at all times. Please be aware that everyone has a story, and Amundsen's beauty is the diversity of our student and staff population. While you may not always agree with each other, you will need to exercise

patience, respect, and

open-mindedness at all times.

 

Google Classroom:

Students should check google classrooms daily. Class information, notes, and assignment reminders will be posted on google classroom. 

Class Materials:

Students need a notebook and either a folder or binder for English I. These materials will be used daily. 

Passes:

There is a universal pass that may be used for

bathroom emergencies

or

office emergencies

. Passes will not be issued during teacher-directed instruction. Again, if you are not in class, you are not able to learn. No passes will be issued in the first or last 5 minutes of class due to hall sweeping. Only one at a time. 

 

Seating -

Classroom seating will vary from group, pair, row, and circle arrangements. You must sit in your assigned seat unless given permission. If there are any issues with seating (personal, academic, or medical), please email or speak with me and I will try to accommodate your needs. 

Independent Learner/Note-taking -

This year you will be learning how to be an independent learner. You are expected to be prepared every day, communicate with me proactively when you have an issue, and use self-management skills to meet deadlines.

This includes taking notes whenever Ms.Rymut or a classmate introduces a new skill or idea.

Research shows that note-taking (pen and paper) improves comprehension, and it is a skill used throughout the rest of your academic and professional career.
Classroom Policies: 
Cell-Phone Policy:

Phones should be away and in backpack unless teacher permission is given otherwise. On occasion teacher will allow students to use phone as a tool for learning. If the teacher has to give the student more than 1 reminder to put the phone away, then the phone will be placed in the backpack and at the front of class until the end of the class period. If phone use becomes a repeated issue, then home will be contacted. 

Student Self-Advocacy:

It is our goal to help students build the self-advocacy skills needed for success after graduation. Students should contact me directly with any questions or concerns that they may have. They may talk to me in person before or after school, during passing period, or schedule a time to meet during 3rd, 4th, or 8th period. Students may also email me with any questions or concerns. 

Absence Policy:

 You cannot learn if you do not come to class.

Students should notify me of absences and email me to ask for missed notes and work. Students should check google classroom when absent as well. Work can only be made up for excused absences. I will not accept work from unexcused absences.
Tardy Policy:

Being late is not acceptable. Class starts as soon as the bell rings because we use every minute of our time together. Work can only be made up for excused tardies. I will not accept work from unexcused  tardies.
Late-work Policy:

I will accept formative and ATL assignments late by 1 day for full credit.  Formative and ATL assignments submitted 2 days late will be taken for half credit. Late work submitted 3 or more days late without an approved extension will not be accepted. Summative work will not be accepted late without an approved extension.  If a student frequently submits work late, I will send a notice home and request the student attends tutoring. Students can request an extension on ATL, Formative, or Summative assignments prior to the deadline of the assignment. I reserve the right to approve or deny this extension request.

Academic Integrity: 

Cheating or Plagiarism of any kind will result in a 0 on the assignment. This assignment cannot be redone for partial or full credit. Alternative assignments or extra credit will not be offered to replace the 0. A repeated offense will result in a formal meeting with the teacher and administration to discuss student consequences.
Please contact me with any questions and concerns at [email protected] 
I will always strive to meet the needs of my students, offer them support, and treat them with empathy.